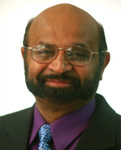 This post has been updated in two spots. The updated portions are additions that are boldfaced and italicized.
On October 6, Stan Moore of Inside Charm City posted about circumstances at UMBC. On October 5, The Retriever ran a story about an allegation that " a UMBC student was allegedly sexually assaulted by a UMBC faculty/ staff member."
The Retriever article pointed to a blog post made September 23 that referenced UMBC's police logs from September 13. Stan included a copy of the police log in his post on October 6. The October 5 article in the Retriever indicated that the investigation was ongoing and that UMBC police chief Antonio Williams said they weren't releasing any names in the case, including that of the suspect. The article indicated that the alleged events took place on September 9 and weren't reported until September 13. The events allegedly took place in the Meyerhoff Chemistry Building
The September 23 Retriever Weekly blog post indicates that Deputy police chief Manual Lewis said no details were being released out of respect for the victim. Lewis also would only tell them the suspect was a "non-student" even though campus police logs said that it was a faculty or staff member.
From that blog post:
Lewis explained that more information will be released when there is a conclusion to the case. The Retriever Weekly will continue to update UMBC on this as more information is released.
As a quick aside, do you really think they wouldn't release the name of a sex assault suspect on campus if it was a student or someone not affiliated with the University, especially when that information is supposed to be public?
Williams also told The Retriever that an internal sexual harassment investigation was ongoing besides the criminal investigation his department was conducting.
From the October 5 article:
Police have spoken to both parties and are continuing the investigation. Chief Williams has said the police are looking to see if any other alleged incidents have occurred, either with the alleged victim in this case or any other alleged victim. He also pointed out that since the investigation is still ongoing, all information regarding any current or previous actions are alleged but they are looking into it. "We take the matter very seriously and are investigating it vigorously."
After the Inside Charm City blog post on October 6, I sent an inquiry to UMBC on October 12 asking for any updates in this story or any official statement from the University. I received a reply back the next day from Eleanor Lewis saying there were no updates or statements. I also sent an email to the Retriever staff using their email form on their website at some point in October asking if they had any updates and telling them of the non-response I got. No one from The Retriever ever responded.
The Retriever Weekly again blogged about the investigation on October 24. This report finally confirmed information (that was already reported by the Retriever and in the police logs) that the alleged suspect was a faculty or staff member but the police chief refused to provide any other details. Chief Antonio Williams went even farther this time in his refusal to provide details. Instead of just saying he was protecting the rights of the victim and the accused, Williams said he wasn't releasing information because doing so would create a "threat to the campus community."
On October 31, an anonymous commenter posted on the October 24th TRW blog post with information that charges had been filed in the case way back on September 14th and that Ram Hosmane, a chemistry professor, had been charged with 2nd degree assault and fourth degree sexual assault. The commenter chided UMBC for not being more open in this matter.
Court records indicate that the victim also filed a peace order against Hosmane the same day charges were filed but that file was later closed (The Retriever later reported it was dismissed.) I was surprised to see that the victim's name was listed online as the plaintiff in the peace order action. I realize that victim information is in the actual paper records that the media sees (and normally doesn't report on) but I figured that the state's online case records would do a better job of protecting the victim in a case like this. As such, we are not linking to the peace order information or providing any other information from it.

The court records for the assault and sex offense indicats that Ramachandra Hosmane was charged on September 14 with 2nd Degree Assault (a felony) and 4th Degree Sex Offense (a misdemeanor.) Hosmane is a resident of Columbia who will be turning 65 next month. His attorney is listed as Arthur M. Frank. Officer Torain of UMBC was the officer listed as the complainant. The trial date is set for 1 p.m. on January 6, 2010 at the county court building at 900 Walker Avenue (in the shadow of UMBC.) I have a screen capture of the online records for the charges at the bottom of this post.
According to my reading of Maryland law, the maximum penalty Hosmane could receive on the second degree assault charge is 10 years in prison and a $5,000 fine. The maximum penalty for the fourth degree sex offense charge is 1 year in prison and a $1,000 fine. The fourth degree sex offense charge appears to be a law that prohibits a person in authority (like a teacher, coach or school administrator) from abusing that authority to take advantage of a student in a sexual manner.
On November 3, The Retriever Weekly (possibly acting on the tip from the anonymous commenter to their October 24 blog post) published a story on the charges against Ram Hosmane.
The November story mentions that the alleged victim is a PhD student at UMBC. Not surprisingly, the UMBC Police refused comment for the story. It is also mentioned that the victim did have a temporary peace order against Hosmane, which was dropped at the victim's request on September 21.
Hosmane, who has been at UMBC for 26 years and heads the Hosmane Research Group, issued a statement to the campus newspaper:
"I vehemently and emphatically deny all charges of sexual assault lodged against me," Hosmane said in a statement to The Retriever Weekly last week. Hosmane claimed his accuser "has falsely and maliciously accused me of the crimes I did not commit… One cannot build a brick tower on a sand foundation; sooner or later it is going to collapse. Similarly, one cannot produce a documentary based on lies, deceptions and distortions; it will simply look like fiction." Hosmane also said, "I am confident that all pending criminal charges against me at the court as well as the university will be… dismissed."
John Singleton, an attorney representing the victim also issued a statement:
John Singleton, an attorney representing the alleged victim, told The Retriever Weekly he was "confident that UMBC is acting swiftly but prudently to contain the damage that has been inflicted and to ensure that the UMBC community is protected." He emphasized that a zero tolerance policy must be followed. "It would be shameful indeed to allow students to be pressured into supporting and covering up the acts of a wrongdoer, as they also become victims," he noted.
The last part of his statement is odd and seems imply to me that maybe students in Hosmane's research group, at least one of whom was on the record in the article supporting Hosmane, are being pressured into assisting in his defense.
UMBC's Eleanor Lewis, who told me they had no statement last month, finally issued a statement from the University for this article in The Retriever:
"We want to assure the campus community that appropriate campus offices are responding with actions consistent with UMBC's applicable policies. Members of the university faculty and staff are providing support to the student as she continues with her studies."
The Retriever, on Hosmane's professional background:
The Maryland Association for Higher Education named Hosmane Outstanding Educator of the Year (2000-2001). The American Chemical Society also named him Maryland Chemist of the Year in 2002. Hosmane has achieved a series of other awards and honors throughout his academic career, including Outstanding Mentor of the Year, UMBC Presidential Research Professor, and UMBC Presidential Teaching Professor.
During the time that this investigation has been proceeding, Chief Antonio Williams has been mentioned as a candidate for multiple other jobs, including another campus here in town. UMBC reportedly matched that local offer. I'm not sure if that might be affecting his conduct of the investigation or not. I would imagine the pressure to stonewall or withhold information is coming from somewhere in the administration building on campus however.
Also, early on the statement by Deputy Chief Manual Lewis that no other details were going to be released until a conclusion of the case indicates the original intention may have been to keep a lid on this whole matter until the court date was over.
This story has still not made it in print off-campus from what I can tell. The only place it has been covered besides the campus newspaper is here at Inside Charm City. The campus paper appears to be a victim of the stonewalling process as well, and I'm sure that if they got too interested in the case that they could be stonewalled even more effectively than outside media because of their dependence upon the University to function.
Crime at UMBC is like crime everywhere else. There are the usual laptop thefts, car break-ins on the loop or thefts from lockers in the RAC. The usual campus drinking violations and other charges pop up from time to time as well. Offenses like the ones Hosmane is charged with happen on rare occasions at most campuses, even UMBC. The most prominent crimes on campus this semester have been a string of thefts of computers and electronics equipment. The reaction so far by campus and police officials make it look like they have something to hide, even if they don't.
There are a ton of good stories in the news about UMBC over the past couple of years - many about how dynamic of a figure University President Freeman Hrabowski is. Additionally, UMBC keeps rising in all the right categories on college rankings and articles every year. To me, the coverup of a case like this would tarnish the university even more than being honest about it would be. It would appear that some on campus feel otherwise. I'm sure they just want the case to be a number with no other details on their end of year crime statistics report required by federal law.
Any reasonable person following this story would have to conclude that if the alleged suspect in this case was a student, or even a less distinguished faculty member, that things might have gone quite differently in how things have happened.
Thanks are deserved by the tipster who passed the information on to the Retriever by a blog comment and also to the Retriever for sticking with the story.
I do consider Hosmane innocent until proved guilty. This post is more about whether the whole case has been characterized by a series of cover-up on campus that would not have happened if the suspect was not a distinguished faculty member.
Anyone involved in any part of this story is welcome to send a statement or comments to [email protected] and we will run them unedited and uncut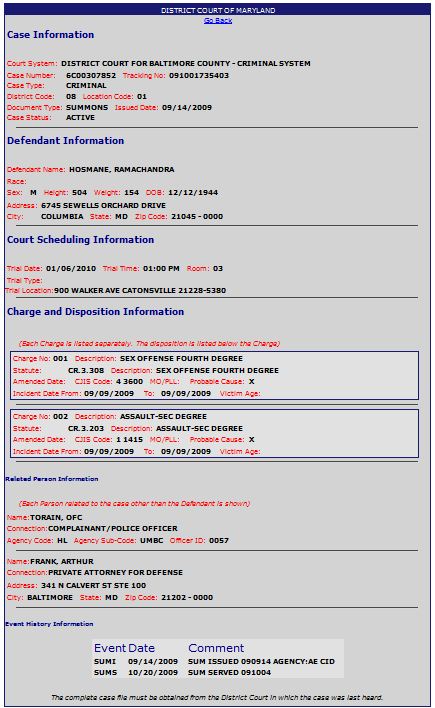 Related posts:
No Comments »
No comments yet.
RSS feed for comments on this post. TrackBack URL
Leave a comment